The government of Madhya Pradesh offers a website where permanent employees can download a Madhya Pradesh GPF Slip with information about their employment's GPF. Once your employment is confirmed, the DDO officer will provide you with an account number.
Employees will have to submit their information which also includes their date of birth, name, mobile number, etc. to DDO officers in order to get their pay slips and PF slip online. Employees must provide their birthdate to access the GPF, making their passwords always unique.
Madhya Pradesh GPF slips online
Follow the below-mentioned steps to download the Madhya Pradesh GPF Slip from Madhya Pradesh's GPF official website: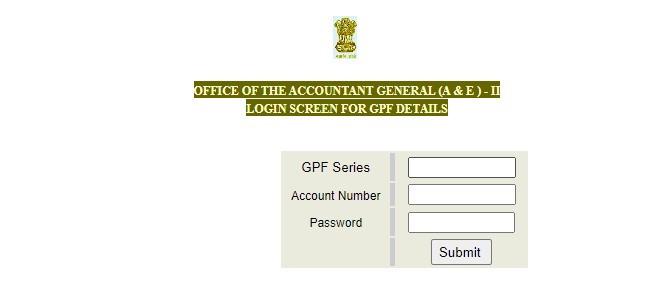 Enter your GPF series number.
Enter your employee GPF number.
Enter your password which is your account number in addition to your date of birth.
Click on "Submit" and proceed.
On the home page, click on the "Report" button.
From the drop-down menu click on the "Clip" option.
Select month and year.
The next page will show the GPF slip for your selected month and year, and you can download it as well.
Madhya Pradesh GPF Instructions
With the below mentioned is some important information you will be able to access the Madhya Pradesh GPF Slip and download it:
GPF series – GPF series would be mentioned on your ID card, and you should enter it in capital letters, exactly as shown on the ID card. The series is based on your department of employment.
Account number – The department under which you work as an employee will provide you with a GPF account number. These will be distinct and remain the same for the duration of your employment.
Password – The password for your login page is your account number combined with your date of birth. In case you have not provided your date of birth, you can enter only your account number as your password.
Also Read: ITBP Pay slip Download 2022, ITBP Salary Slip at itbpolice.nic.in
FAQ's
Can we access Madhya Pradesh GPF Slip without a series code? 
No, each employee's name is connected to the different departments they work with. To access with an account number password on the Madhya Pradesh GPF website, it is important to note the proper series number. You can only access the GPF account page with these combinations.
Can I download Madhya Pradesh's last month's GPF slip?
Yes, you can download last month's GPF slip by selecting the month and year from the options given. 
What is the serial code for the Madhya Pradesh GPF health department?
Code 'M' can be used as the serial code for the Madhya Pradesh GPF health department. Along with that, you will also need your account number and password to log in.