Get PRAN Number Online: Once a person's NPS account is formed, they have the option to obtain their PRAN Card offline. The Permanent Retirement Account Number (PRAN) is a 12-digit unique number. Everyone who is registered under the National pension scheme is allocated a PRAN number.
This PRAN will be important in your future for your pension-related schemes, as it contains all your KYC details which will help you during your retirement period. You must keep your PRAN since you will need to log in online and view your NPS account balance.
The PRAN cannot be changed once it is linked with your KYC details, so you must note this number as it is your permanent reference.
How to get PRAN Number?
The nodal officer allocates PRAN numbers for the National pension scheme by verifying your KYC documents. It usually takes around 7 working days to receive after submitting the application.
In order to get your unique PRAN number, you first have to get registered under the National pension scheme.
How to know your PRAN number?
If you have registered yourself under NPS, then follow these steps to know your PRAN number: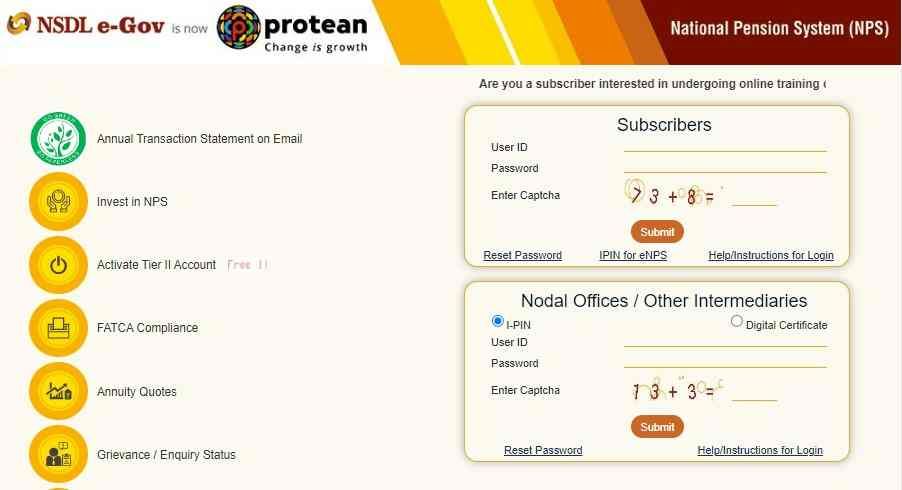 Click on "PRAN application status" or "Subscriber registration status".
Enter your PRAN acknowledgment number.
Fill in the captcha code and click on "Search".
The next page will load with the status of your PRAN number.
How to track PRAN dispatch status?
Follow the below step by step procedure to track the PRAN dispatch status.
Select "New registered PRAN".
Enter your PRAN or PPAN.
Fill out the captcha and click on "Submit" button.
Also Read: Sevana Pension Kerala Registration, Application Form, Pension Types, Status, Beneficiary List
FAQ's
Do we have an option to get a second PRAN number?
No, no one gets an option to get a second PRAN number, and the one that they have should be the only one to be used till retirement. So make sure that you don't lose your PRAN number.
How to activate my PRAN number?
You must log on to the National Pension Scheme website by activating your NPS account which will also activate your PRAN number. You will have to pay rupees 500 to start your NPS account.
Can I change my mobile number associated with the PRAN number?
Yes, you can simply visit the nearest nodal office and get your mobile number changed. You will be required to submit a correction form and some other KYC documents that will support your correction form.