The procedure to Cancel IRCTC Ticket is way easier than you think. Today in this article, we will guide you with a step-by-step procedure on How to Cancel IRCTC Ticket and get Cancellation Refund Quickly. So read this article carefully.
Even though it's easy to cancel your train ticket on IRCTC website, you have to do it in a proper way or else, you may end up not getting your refund money even after cancelling.
IRCTC does have specific rules under which travellers can simply cancel their tickets and receive a full refund if appropriate, and there are a few guidelines to consider when cancelling any ticket booked through IRCTC.
We always recommend you to think before booking a ticket on IRCTC platform, as most of the time the company doesn't provide you the refund every time and you may end up with nothing.
How to Cancel IRCTC Ticket
Here are the steps that you can follow to cancel your booked IRCTC ticket. You can cancel your tickets within the stipulated time to get your IRCTC ticket refund amount.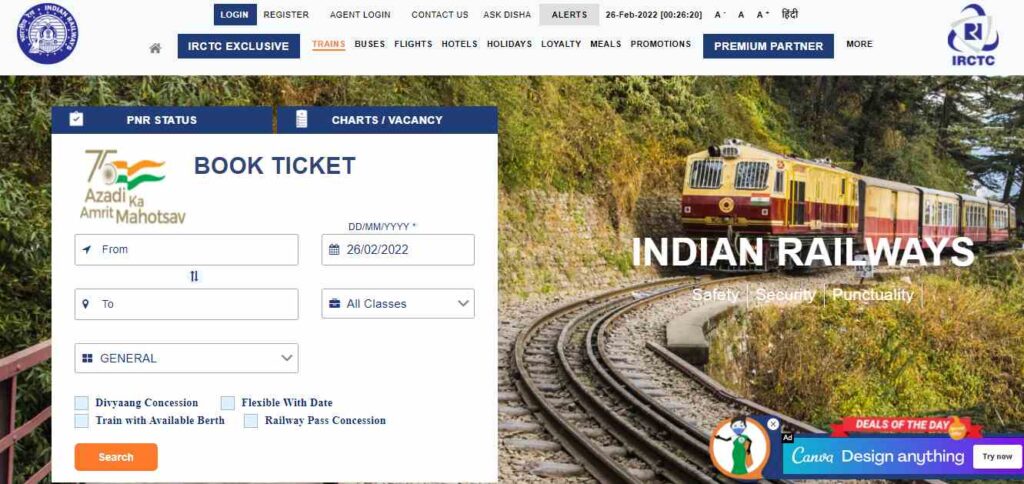 On the home page, click on "Book Ticket ".
After this, you have to login to the portal
Choose the passenger for whom you want to cancel the ticket.
Check the details and the cancelled ticket number.
Select the checkbox that asks you to > To cancel the confirmation, click the "Cancel" button.
The cancellation of your ticket will be processed, and an applicable refund will be paid to your account.
IRCTC Ticket Cancellation Rules
Here are some of the rules according to the IRCTC Ticket Cancellation Policy, If you fulfil these eligibility criteria below, then you will get your refund amount after cancelling the IRCTC ticket.
Before 4 hours of travel, the cancellation should be processed.
If you cancel your ticket before 12 hours, you will receive a full refund.
Refunds are not available for Tatkal IRCTC tickets.
Every ticket will be charged a cancellation fee.
Also Read: IRCTC Next Generation eTicketing 2022 Registration, Login, Ticket, PNR Status
FAQ's
Is it possible to cancel IRCTC ticket that aren't covered by insurance?
There is no link between ticket cancellation and travel insurance. Having IRCTC travel insurance on a ticket for passenger travel, on the other hand, can enable you to secure a full refund even without deducting the cancellation charges.
Where will I receive the refund amount deposited by IRCTC?
The amount is refundable during the cancellation of an IRCTC ticket and will be repaid to the original account, which must be the same account that was used to book the ticket, which can be a debit card, internet banking, credit card, or the IRCTC Wallet.
Will I get a full refund if I cancel my IRCTC ticket?
No, any cancellation with IRCTC will not be for the entire amount; instead, a minimal amount of service charge will be imposed, along with the cancellation charge on the booking, and the money will be repaid after the charges have been deducted to the same account.