Haryana eSalary Slip Portal: The Haryana's state government employees are now greatly benefited from the e-salary portal, which includes a new login process for Haryana e-salary registration. This e-Salary website was created to make the services offered to employees easily accessible.
For every employee, salary is an important thing, and being able to access their salary slips online will help them plan their spending accordingly. Through the eSalary Portal, employees can also access their salary details for previous months, allowing them to keep track of any changes or raises that have been made.
You will learn how to login into the Haryana Employee pay slip through esalary portal by using your username and password.
Haryana eSalary Slip Login for Haryana Employee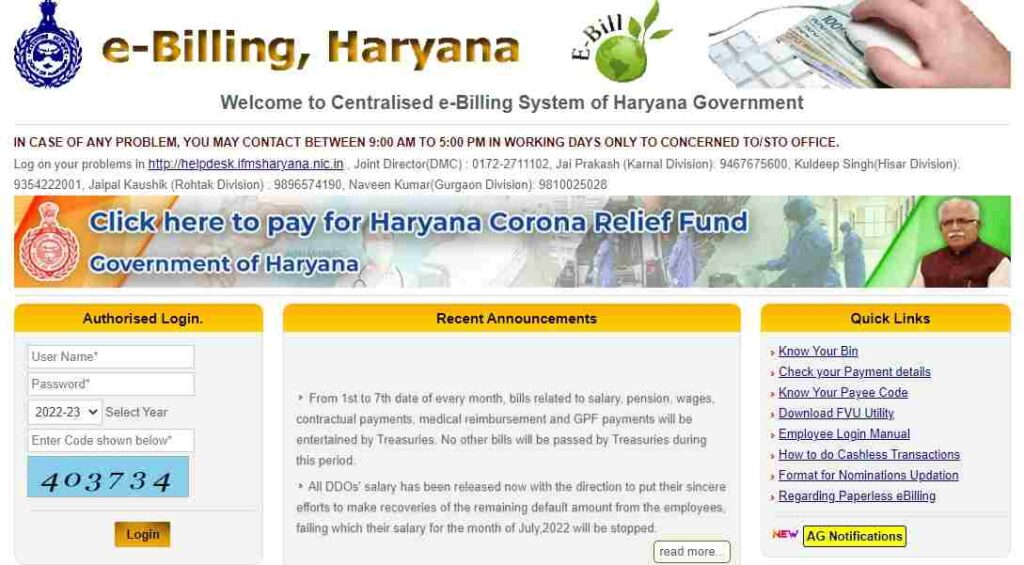 Enter your employee code as username and then the password.
Select the year and fill in the captcha.
Click on "Login".
Employee payee page will open if you have entered the correct details.
You will be able to find your pay slip and annual statement in the report section.
Also Read: EGRAS Haryana Portal Challan Verification, E-Stamp Paper at Egrashry.nic.in
FAQ's
How to recover My Haryana employee pay slip account?
Your account will be locked for 24 hours if you enter the wrong password more than 5 times. You will be able to access your account only after 24 hours with the correct password, and if you have forgotten the password you can request a reset link.
Can others access my Haryana Employee slip login?
Any improper use of an employee's unique e-Salary login credentials, which should only be used by a registered employee, will be considered malpractice, and after three unsuccessful password tries, the employee's account will also be locked.
Will I be able to use other options of the Haryana eSalary portal?
Yes, once you have successfully logged into the Haryana eSalary portal you can access many different options such as edit profile, lock-unlock UCP, change password, etc.