Find a Customer ID in HDFC Bank: Every account holder/customer is given a unique customer ID by the bank which is more or less like your account number. It is used for internet banking. When you try to log in to internet banking, you will be required to enter your customer ID. Follow this article to understand how to find your customer ID in HDFC bank. 
The customer ID is printed exactly below your account number on the first page of your passbook. Open your passbook and find your customer ID printed on the first page itself. You can also get your customer ID on your bank account statement.
How to Find a Customer ID in HDFC Bank?
The first way to find your customer ID is very simple that is with the help of your passbook. But in case you don't have your passbook along with you then don't worry there are many ways to find your Customer ID of HDFC bank account. You will find different ways of finding the customer ID mentioned in this article as you proceed further.
Using Internet banking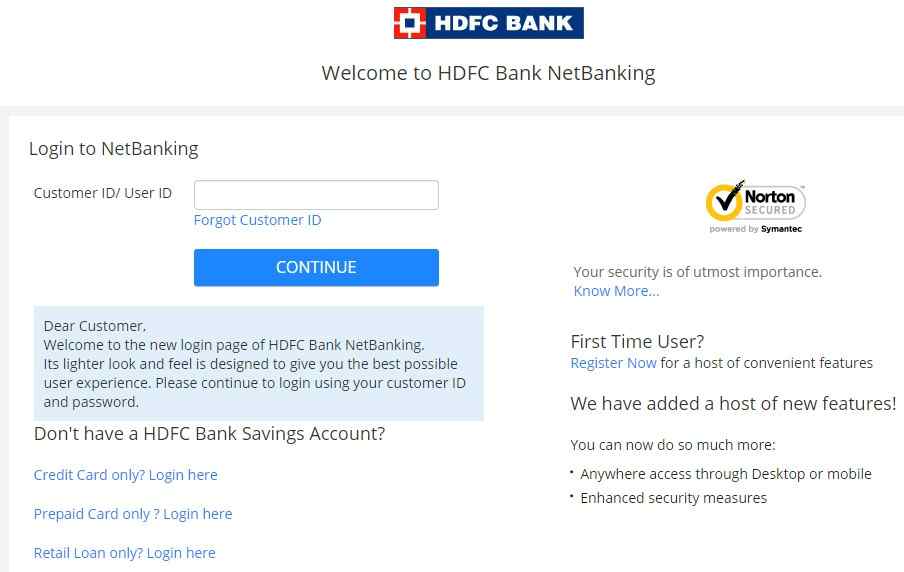 Select the "Forgot Customer ID" option.
Enter your registered mobile number and Date of Birth.
Enter your PAN card number     . .
Enter the captcha code correctly.
After that, enter the OTP that you will receive on your registered mobile number.
You will be able to see your customer ID on the next screen.
Using a bank account statement
You can find your account details printed on the account statement which also includes your customer ID. You just have to simply download the account statement of any month that you want and just look for the customer ID at the top of your account statement.
By visiting the home branch
In case you cannot download your account statement and neither can access internet banking, then you have another option of visiting your branch and getting your customer ID. Follow these steps to get your customer ID by visiting your home branch. 
Go to your home branch.
Approach any of the bank staff and ask for your customer ID.
The staff will ask you for your basic bank details such as account number or related to your bank account.
Once you provide them with proper details they shall give you the customer ID.
Also Read: HDFC Life ESS Portal Login Link for Employee Self Service
Conclusion
These are some different methods that will help you find your customer ID for your HDFC bank account. If you are facing any issue then you can contact the customer care of HDFC bank and they will help you solve your problem.