To prevent paying more interest on the interest owed on your insurance policy, check the LIC loan interest amount online and make your payment accordingly.
For Indians, life insurance has grown to be a significant and valuable investment. By offering LIC online payment and other digital services for the majority of the goods, the LIC organization has greatly helped in the provision of life-changing policies.
LIC Loan interest
You will also be aware that you may be eligible for loans if you have a LIC policy for yourself or your family members. You also have to pay interest on these loans similarly to we pay interest on bank loans. In addition, the total amount of interest that was paid via the premiums for the Policy that you requested.
In case, this is your first time, then you might be confused regarding the interest rates that you will have to pay for your loan against your Life insurance loan. In this article, you will learn about how to check interest rates for your Life insurance loan online. 
Check LIC Loan interest amount online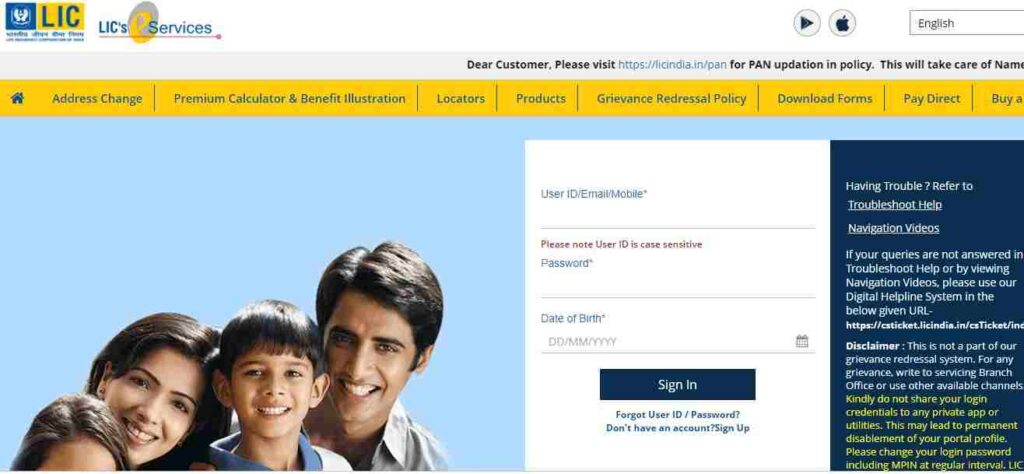 Enter your login details (User ID, password, date of birth) and then click on "Sign in".
Click "Online payments" in the online section
Click on "Loan interest" and select "Loan interest payment".
Select policy. (Loan insurance policy number will be shown if there is any loan taken against the policy)
Check the information and continue to compensation.
This is the only way to check the up-to-date loan interest amount online. After checking the loan interest amount you can plan your payment accordingly by following the details shown. 
Also Read: LIC Premium Online Payment using Credit or debit card, Paytm App and Other Methods
FAQ's
Is there any difference in LIC interest shown online and branch?
No, the web portal is as authorized as the physical branch. The interest amount adds up daily in the branch as well as the web portal.
Can we pay the total LIC loan interest against the insurance policy online?
Yes, you can pay the total amount online as well as you can also choose the option of part payment for the closure of your loan against your insurance policy.
Shall we close the LIC loan online?
You can choose to pay the LIC loan interest and principal in full online, but you can also go to the relevant branch to have the loan completely closed following payment.