Friends, today in this article we will be discussing on how to do andhra bank balance enquiry, union bank balance check number. We often check our balance to have clear information on what is remaining in the account. All banks offer this service in various ways. The process of checking the balance is made even more simpler now a days. Like all other bank, the Andhra Bank have started the new digital banking systems. Here we will be providing you information about the Andhra Bank Union Bank of India Balance Check 2022, UBI Balance Check Missed Call Number. So read this article till end.
Andhra Bank Balance Enquiry
The Andhra Bank offers various facility for its customers like internet banking, mobile banking, SMS services, and missed call. You can make use of these services and then check your bank balance and other banking services.
About Andhra bank
The Andhra bank has very good history and has been offering financial and baking services for the residents of India. Andhra bank was started in 1923 by Bhogaraju Pattabhi Sitaramayya. Also they are providing quality digital services which is easy to use and helpful for their customers.
Note: Andhra bank merged with union bank of India (UBI)
Andhra Bank Union Bank Balance Enquiry Number 2022 Missed call service
The Andhra Bank missed call number is 09223008586 (or) 09223011300 (or) 18004251515. You can use this number to check your balance if you a customer of Andhra Bank or Union Bank. The only condition is that your mobile number must be registered with the bank.
Incase if your mobile number is linked with your bank account, Follow these steps below to check your Andhra Bank Balance
Dial 09223008586 (or) 09223011300 (or) 18004251515 from your registered mobile number.
The call gets disconnected automatically.
After this, you will receive an SMS on your mobile number.
In this SMS, you will see your bank balance.
How to do andhra bank balance check via Internet banking
The Union Bank (Andhra Bank) internet banking facility is available for the bank customers. You can register and avail banking services like balance checks, bank statements, cash transfers, and more. In order to do andhra bank balance check via Internet banking, you have to follow these steps below
First of all, visit the andhra bank union bank internet banking website page at https://www.unionbankofindia.co.in/english/home.aspx#

Once the page opens, choose "Union Bank Net Banking" under "Online Banking" tab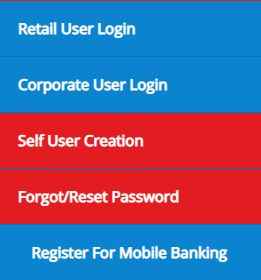 After this click on "Retail User Login" option.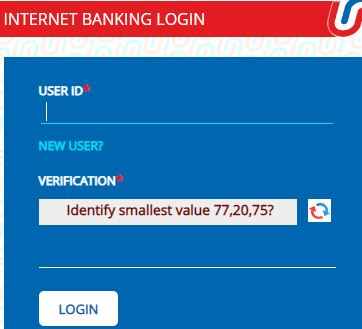 Now you will be asked to enter your User ID, Verification Code and then password.
Once you have logged in successfully, hover to inquiry and hit "Account summary" option
In the next step, click on "Quick view to get your balance details"
If you want to check your bank account statement, then follow the below steps
Navigate to Account section > inquiry>account summary.
After this, click on "Account statement" option.
The system will process and shows your account statement.
Andhra Bank Mobile Banking
The Andhra Bank Mobile Banking feature works very fast and easy to use. The official mobile banking application has been developed by the Andhra Bank which let users to check details from the mobile anywhere.
How to download AB Tej APP?
Follow these step by step procedure below to download AB Tej APP on your mobile phone
First, open Google store or App store on your mobile phone.
After this, type AB Tej mobile app in the search bar and click "Search" icon.

Now, you will see a list of apps on your screen. From this, tap on the first one and then click on "Download".
Once it is downloaded, install it on your mobile.
After installing, open the app and make use of banking services like finding the mini statement, balance check, sending and receiving money, and other services.
What is Andhra bank E-passbook?
The Andhra bank provides E-passbook services to its customers. Customers does not have to use the manual passbook to check their transactions. Now that with the launch of this new E-passbook facility. Using your mobile phones, they can check then e-passbook.
Passbook
Passbook is a book where you will find all your transactions. This book will be given to you are time of your account opening with the bank. All customers have to ensure that they hold the updated passbook. For updating the transaction, you will have to visit your bank and do it manually. or you can also use the Andhra bank E-passbook facility.
How to check Andhra bank (UBI) Balance Enquiry at ATM?
You can also check Andhra bank (UBI) Balance Enquiry at ATM, here we will guide you with the step by step process to check various banking services through ATM.
First, go to nearest ATM and swipe your debit card.
After this, you will have to enter your PIN.
Navigate to "Balance inquiry" option and you will see your balance on your screen.
Andhra Bank Toll-Free number
Andhra Bank customers can dial the toll free number at 18004251515, if they face any issues regarding banking services. On the other hand, if you are a Union bank customer and would like to do Union bank account Balance check, you can give a Missed Call on 09223008586. Before availing any banking service, one need to choose the language according to your preference.
Also Read: UCO HRMS Portal: UCO Bank Employee login portal at Hrms.ucoonline.in
FAQ's
How to do andhra bank balance check?
You can check your andhra bank balance by dialing +9118004251515.
What is the procedure to register for Andhra Bank missed call service?
For Andhra Bank missed call service registration, you have to go to Andhra bank branch and fill up the application form. Once they verify and link your bank account with your mobile number, then you can use the facility.
Is there any way, that I can view my last five transactions in the Andhra Bank?
Yes, through mini statements, you can view your last five transactions. For this you have to call 09223011300 or 18004251515 using the registered mobile number
What is Andhra Bank Union Bank Balance Enquiry Number 2022?
The Andhra Bank Union Bank Balance Enquiry Number 2022 is 09223008586. You can call this number from your registered mobile to get bank balance.