Register Mobile Number with Indian Bank: Nowadays, everything is linked with each other for security and verification purposes. Whenever any individual opens a bank account in any bank, let it be an Indian or any international bank, Various details are asked while submitting the documents. This detail includes your residential address, name, family names, your purpose for opening the bank account and many more personal details. With this, your registered mobile number and email ID are also asked for the updates.
Almost all banks ask for your mobile number so that they can link it with your bank for regular updates and alerts about all the functioning of your bank. Many banks have made it compulsory to link your mobile number with their respective banks, which also helps the customer to be aware of any mal practices.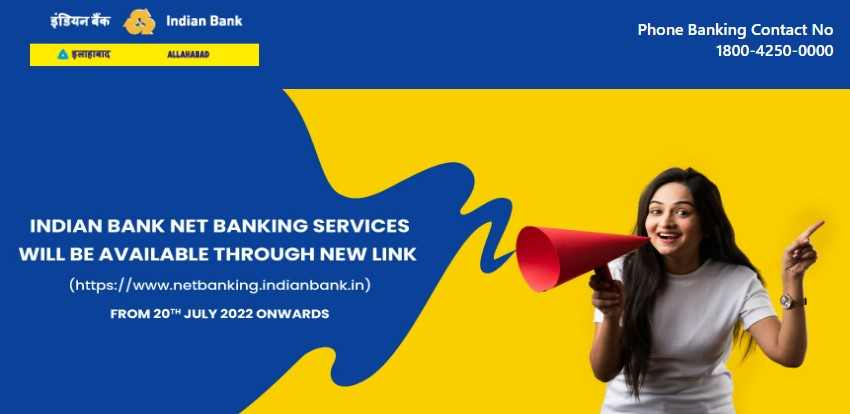 | | |
| --- | --- |
| Topic | How to Register Mobile Number with Indian Bank |
| Category | How to |
In the hustle and bustle of life, it might happen that you have not done this registration yet. There is nothing to worry about as you should do it right now. Before doing so, let's understand the importance and need of linking your number with your bank account. Once your number is registered with the bank, you get each and every notification through an SMS alert.
Whether you are doing a transaction by physically visiting the branch, doing it online, or any other type of transaction. This helps you keep informed about your transaction history and keeps everything notified. With this registration, you will always be aware if any transaction is not done by you, as it will be notified to you and you can coordinate with the bank immediately with all the transaction details.
In this article, we will be guiding you with step by step procedure to Register Mobile Number with Indian Bank.
Register Mobile Number with Indian Bank
Let's understand how to Register Mobile Number with Indian Bank
The user needs to follow a few easy steps to make their mobile number register with their bank. The simple steps are listed below.
The user needs to write an application letter addressed to the particular branch manager to get the SMS alert.
Make sure your subject line itself indicates the whole purpose of this letter. As an example, you could say "Registering Mobile Number". Make sure to give all your details sequentially about yourself.
The request application must include your name, current residence proof, account details, and the number that you want to register.
You also need to attach a copy of any government ID proof for self-identification.
The customer needs to sign the application letter as well as the government ID copy as a self-attestation.
After completing this, you can now visit your bank's home branch and submit this application letter along with a copy of ID at the respective counter.
These are the few easy steps to Register Mobile Number with Indian Bank account where you already have an account.
Further, if you are facing any problem in understanding any of the points to make your registration, the customer can directly coordinate with our customer service help desk to get proper assistance to make this happen.
The customer can coordinate with the respective bank's customer helpline number or with their toll-free number 1800 4250 0000 to know more about the information regarding the same.
We hope, the above information provided is useful in Registering your Mobile Number with Indian Bank. If you find this article useful, share it with your friends and support us.
Also, if you face any issues, you can put it in the comment section and we will provide you the solution.