PNB customer ID: You only need your bank's customer ID to access all of the net banking's features. It's one of the best features that banks provide to improve customers' experience. Customers are provided with a Punjab National Bank Customer ID, which is an additional identifying number if they have a savings or current account.
When an individual opens an account in Punjab national bank, they get a customer ID and a password. This customer ID can be used for logging in to internet banking and getting access to all the services provided by the bank.
The customer ID is printed on your passbook, welcome letter, and account statement. Ways to find your customer ID in all of these are mentioned further in this article.
What is PNB Customer ID?
Customer ID is a unique number that has 8-9 digits and is provided to every account holder to get access to internet banking. If your customer ID has 8 digits in it then you should add 'O' as a prefix and if you have a 9-digit customer ID, then there is no need to add any prefix.
How to know your Punjab National Bank customer ID?
When you open an account in PNB, you will receive a customer ID to access internet banking. This customer ID can be found in multiple places such as passbooks, account statements, etc. All different methods are mentioned below to find your customer ID.
Using welcome kit received from PNB.
You will receive a welcome kit once you successfully open a new bank account in Punjab National Bank. You will find a welcome letter inside the kit and also your passbook and chequebook. You will be able to find your customer ID on the welcome letter.
Using internet banking
In case you don't have your passbook or account statement, there is no need to worry as you can still find it with the help of internet banking.
How to know your PNB Customer ID via internet banking?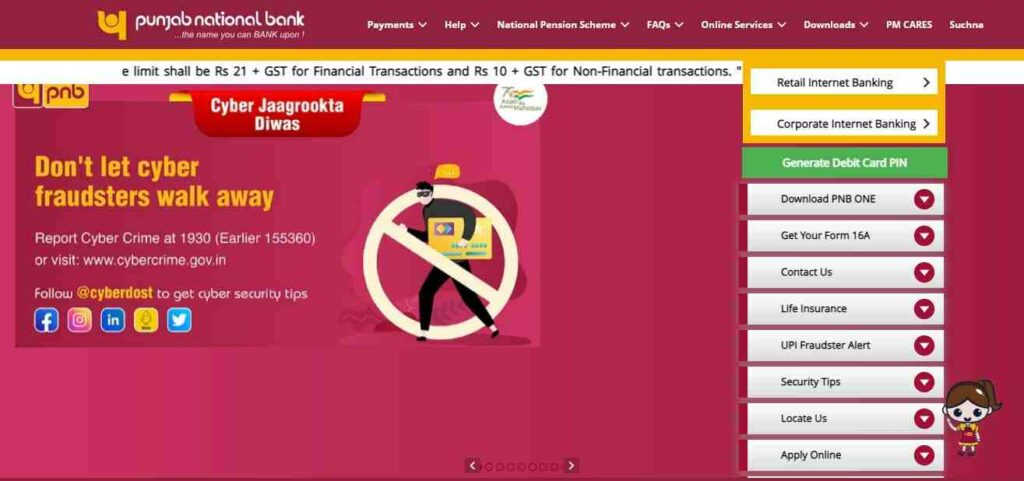 Select Retail/ corporate Internet banking.
Click on the "Know your user ID" option.
Enter your account number, date of birth, and Pan card number.
Click on "Verify".
Once you are verified, the customer ID would be displayed on the screen.
By visiting your bank branch
Visit your PNB's home branch and approach any of the working employees there. Ask them for your customer ID and they will ask you for some of your bank-related information such as your account number and then provide you with your customer ID.
Also Read: PNB Net Banking Login: Punjab National Bank Netbanking at Netpnb.com
FAQ's
What is PNBs login ID?
Your PNB login ID is the same as your customer ID. You can find it printed on the first page of your passbook and account statement.
Where will I be able to find my PNB customer ID in the chequebook?
You can find your customer ID printed on the left side of the first page of your chequebook.
How should I find my PNB customer ID through internet banking?
You can visit the official website of PNB and select 'Know your customer ID' in the Retail/corporate internet banking option. Then fill in all your required details and once you submit it, you will be able to see your customer ID on your screen.